Ep 134 – Good Vibrations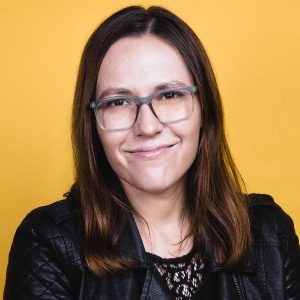 Ep 134 - Good Vibrations
Today's episode is all about closing the gap: pleasure, that is. Liz Klinger is the Co-founder of Lioness, a sexual wellness company responsible for creating the world's first and only biofeedback smart vibrators. Translation: you can see when and how to improve your orgasms by understanding what arouses you. 
Like a true taboo-breaker, Liz doesn't leave much to interpretation as she reflects on the way art insisted her interest in sex, how we can become more open to the things that scare us and why living in the 'grey' is so damn hard.
Liz Klinger
Everyone has questions about sex. It doesn't matter who you are, how old you are or how many bed's you've slept in – not even the internet can satisfy our curiosity. 
This desire to learn with little accessible information and even fewer social spaces to ask them was nudged at Liz Klinger for most of her life. But it wasn't until art school that she realised her ideas needed to be tested, not just explored. 
Some ideas, sex parties and toys later (no, that's not the butt end of a joke), Liz found herself being asked this question: I'm about to get married but I've never had an orgasm, is my relationship doomed? When we can't confide our greatest fears to our partners, or find a place in the world to share them, what does that say about our relationship with pleasure? Where does it leave us in our bodies and our relationships?
With the help of her business partner, Liz got to work. That work ended in the creation of Lioness, a sex wellness company responsible for developing the world's first and only biofeedback smart vibrators. In this frank and open interview, Liz sits down with us to discuss how we can have better sex, how we can become more comfortable speaking about taboo things and the importance of becoming more open.
Street Cred:
Liz Klinger is a fem-tech entrepreneur and artist based in San Francisco. As the Co-founder of sex wellness company Lioness, Klinger is responsible for developing the world's first and only biofeedback smart vibrators. She has been featured in The New York Times's Women of the World and has presented at TEDx, SXSW, HIMSS Healthcare Conference, Women's Health Innovation Summit and top universities around the world. Her art has also been critically recognised and featured in a number of publications and independent shows.