Ep 133 – Branching Out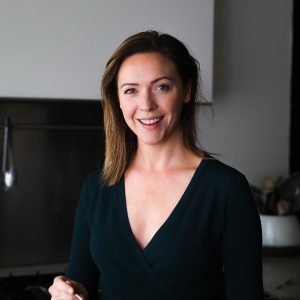 Ep 133 - Branching Out
Some people make babies, Georgia Branch grows 7-figure start ups. Impressive? Yes. But behind every successful bi-line comes a cost most of us don't choose to check. As the founder of mature-aged model agency, Silverfox and wellness brands including Hemple CBD, Georgia has experienced the praise, recognition and commercial status of being a true entrepreneurial "success story," but she's also felt the grief that comes from it. In this powerful interview, Georgia shares her tale from PR girl to Forbes 30 Under 30, overcoming parental pressure and expectations and the 'I' in imposter syndrome.
Georgia Branch
As a PR Consultant, Georgia Branch was used to seeing cracks and filling them. From leading journalists to new news to turning an idea into social conversation, Georgia brought other's awareness without bringing attention to herself. But when the people who were shopping the most weren't being represented in any advertisements, Georgia realised there was a gap worth filling. 
Unbeknownst to Georgia, this was the beginning of a long entrepreneurial journey. Silverfox Management Group is now Australia and NZ's first agency to exclusively represent mature age models. In the years since, Georgia has gone on to found multiple other brands such as Hemple CBD and Soul Seed hemp foods (all whilst running Silverfox and managing to still take a breath). 
But the road to get to the top has been full of more than just cracks. In this uplifting interview, Georgia recounts the reality of being a 'PR chick,' why the US market tested her, and how can we gain more confidence to speak to what we know, (and what we don't).
Street Cred:
Christie Ding is the Co-Founder of Brand Catalyser, a full service marketing agency specialising in cross-border and cross-cultural marketing strategies for brands wanting to expand into the Asian market. A graduate of the London School of Economics, RMIT and The University of Melbourne, Christie is an academic with a marketer's sway and an innate ability to make a brand accessible to all. More recently, she was awarded a place in the 2020 B&T 30 Under 30 awards.