Ep 130 – Year In Review: 2020, Thank You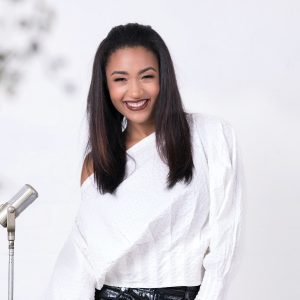 Ep 130 - 2020, Thank You
Hope felt awfully far this year but never completely out of sight and note entirely out of reach.
In today's final episode of 2020, Host and Founder Michelle takes a moment to give her honest recount of the year that was. A time of great loss, unbearable uncertainty and high hopes. 
As a company we lost, we won and we learnt a lot. From missing people to missed opportunities, Michelle tracks the hardships of entrepreneurship during a pandemic and the lessons born from it. This is our truth.
Year In Review
Can you mourn someone while celebrating a win? Should you share your success when you can't share your pain? Does anything really matter when everything is being lost? 
We ask these questions with no reply, because we're too afraid to ask them aloud and we're too anxious to try to solve them ourselves. So, we sit with them. We sit with the uncertainty, the pain, the infinite possibilities and what if's. We sit with questions we don't have the answers to and remain high on hope that we won't have to answer them.
This year, hard questions were asked. In this final episode of 2020, Host and Founder Michelle Akhidenor shares the answers to the problems that plagued her. In this vulnerable solo episode, Michelle reveals the hardships she faced building The Peers Project this year; from navigating loss to pivoting the business. It's an episode full of hope and honesty as we all look towards a new year.