Ep 113 – Don't Fix The System, Change It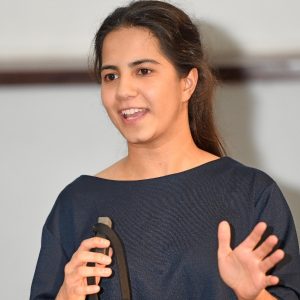 Ep 113 - Don't Fix The System, Change It
As a young Doctor in London, Mala Mawkin saw first hand the holes in the hospital system, but it wasn't until both of her parents required urgent care that the pin finally dropped. Hospitals work to fix the problem at hand but it's the patient's responsibility to fix their lives afterwards. This wasn't right. There needed to be more care, more support and above all, more equality for those who don't have the privilege of choice. Combining her love of technology and patient care, Mala ran towards the problem, not away from it to become the Head Of Market Development at the healthcare technology company, Cellen. In this episode, Mala encourages us to look at broken systems not as the end, but as the ignition for change.
Mala Mawkin
Two people can be born at the same hospital, on the same day, by the same doctors. They can be wrapped in warm blankets and weighed on shiny scales, until they are handed to the arms of their parents and taken home. From the second they leave the doors, everything changes. There is no sameness, even if they share a postcode and a birthday. A lot of doctors wonder: how can the health and the health outcomes of two people in the same suburb be so different but are pressed for time, resources and energy to look for the answer. Then there's Mala Mawkin.
Driven by healthcare inequality and the privilege of choice, Mala knew there was more to be done. Refusing to let the future of healthcare be defined by present limitations, Mala decided to define them herself by finding answers, not asking more of them.
By now you're thinking: she started a practice or made a website, and you'd only be half wrong (her website is: https://www.malamawkin.com/). After leaving the NHS, Mala became the Digital Medicine Innovation Lead at Imperial College London and Head Of Market Development at the healthcare technology company, Cellen. Combining the limitless solutions of technology with her passion of patient care, Mala proves that change is in fact possible. 
In this episode, Mala discusses the healthcare system, the importance of persistence and how we are all capable of championing change.
Street Cred:
Mala is the Head Of Market Development at the healthcare technology company, Cellen and the host of the Digital Health Podcast for the Royal Society of Medicine. She has been featured on Forbes 30 Under 30, Vogue 10 Rising Female Stars and UK Women of the Future Awards Finalist.