Ep 110 – How to Become a Jill of All Trades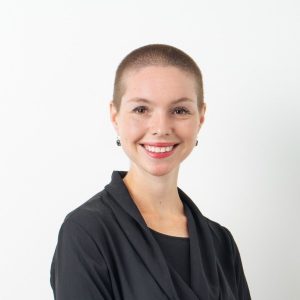 Ep 110 - How to Become a Jill of All Trades
For all our 'restless' peers out there who can't stay in one place for too long, you're not alone. Sometimes, moving from one job to the next can boost your skill set and set you up as an impressive Jack (or Jill) of all trades. In this episode, Ayla Kremb takes us through her fascinating career from Sweden to Singapore, and how we can leverage our skills to achieve success from one job to the next. 
Ayla Kremb
Some women were born to hop, skip, and jump all across the globe. Just look at Ayla Kremb, whose childhood and highly-impressive career spans across Sweden, German, the USA, Singapore, and Australia. 
While some prefer to stay laser focused on one venture at a time, Ayla thrives on juggling multiple projects in order to maximise and expand her skills. Her specialty? Helping startups generate much needed dollars in order to become profitable, thriving businesses. She even helped kickstart Singapore's startup ecosystem by building their very first co-working space. Thumbs up, way up. 
But although Ayla has spent her decade-long career moving from project to project and job to job, none of her decisions have been random. Instead, every move she's made has tripled her skill set and made her a powerful Jill of all trades for startups. 
In this episode, Ayla reveals how we can gain inner confidence to dive headfirst into new opportunities, her top tips to ace sales pitches, and how to overcome the biggest challenges startups face.
Street Cred:
Ayla Kremb has spent over a decade advising 300+ startups across the globe on commercialisation strategies, sales, and business development. Currently, she is an Engagement Manager at venture ecosystem, Diffuse Inc and the Ecosystem Manager at Refinitiv. Ayla also sits on the advisory board at Investigate Pty Ltd, a seed stage investment fund.