Ep 109 – The Importance of Staying Grounded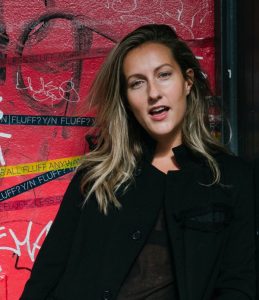 Ep 109 - The Importance of Staying Grounded
If you're an aspiring business owner, then it's 100% normal to feel tempted by the siren call of success. But often, staying grounded and in touch with our true selves is far more important than wealth and status combined. In this episode, Erika Geraerts reveals the story of how she co-founded multiple thriving businesses and how staying grounded motivated her to change the face of the beauty industry. Erika Geraerts is the founder of Fluff and co-founder of Frank Body.  
Erika Geraerts
When Erika Geraerts left university, she had no idea she was going to lead the helm of not one, not two, but three thriving businesses. All she wanted to do was tell stories and write words in a way that connected with people's hearts and minds. So, that's exactly what she did. 
Her knack for writing for the digital space led her to co-found Willow & Blake, a communications agency that has built brands and crafted copy for the likes of Seafolly, TOM Organic, and most notably, Frank Body. What started off as an innocent side-hustle involving coffee grinds and bathroom selfies exploded into a $20 million international beauty brand led by Erika and four other co-founders. 
But with great success comes great responsibility. Although a meteoric rise to the top is what aspiring business owners dream of, Erika soon realised she wanted to do more than possess wealth and status. Her ability to pause, reassess her values, and stay grounded ultimately compelled her to depart from Frank Body to tackle her frustrations with the beauty industry. 
Now, Erika is flipping the beauty industry on its head with her new business, Fluff: a brand that firmly believes that beauty is so much more than makeup. 
In this episode, Erika shares how her love for words has taken her across different industries, how she grew two businesses to dizzying heights by the age of 24, and the importance of staying grounded.
Street Cred:
Erika Geraerts is the founder of Fluff, a beauty brand that believes the future of beauty is more than makeup. Previously, she was the co-founder and co-director of communications agency, Willow & Blake. She was also one of five co-founders of Frank Body, the $20 million international beauty brand that began with the humble coffee scrub.