Ep 101 – The Dynamics Of Diversity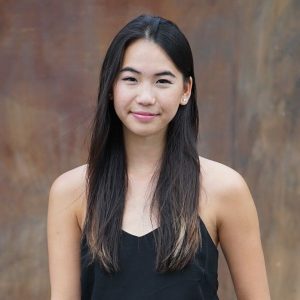 Ep 101 - The Dynamics Of Diversity
Without any differences, our lives would be incredibly dull. Just ask our latest guest, Eva Chan, who knows that nothing can thrive without the power of diversity. Tune in to hear Eva reveal how she leveraged her diverse upbringing to achieve success and how it has shaped her career to date. Eva Chan is the co-founder of Launch Pop and a 2017 Forbes 30 Under 30 listee.
Eva Chan
You know what they say, peers. Strength lies in our differences. It pays to be surrounded by different cultures and people. In fact, it's what helps us evolve. 
No one knows this better than our latest guest, Eva Chan. 
Growing up in Toronto, Canada, Eva has always appreciated the beauty of multiculturalism. But once she moved to Los Angeles, her admiration for diversity skyrocketed and helped her grow in ways she couldn't imagine. 
Now, Eva is the co-founder of Launch Pop, a venture studio dedicated to helping high potential founders launch their eCommerce business. Eva's ability to embed diversity in all areas of her business has been critical to Launch Pop's success, and even scored Eva a coveted spot on the 2017 Forbes 30 Under 30 List.  
In this episode, Eva shares how the power of diversity has shaped her career and how it can push us to grow exponentially.
Street Cred:
Eva Chan is the co-founder of Launch Pop, a thriving venture studio based in California. Since its inception, Launch Pop has successfully launched over fifteen companies (and counting). Eva was also the co-founder of Exact Media, an in-home sampling platform for CPG companies. In 2016, Eva was a finalist for Ernst & Young's 'Young and Emerging Entrepreneur of the Year' award. She was also honoured on the Forbes 30 Under 30 List in 2017.
Highlight Reel:
How growing up in Toronto shaped her career [5:25] 
Eva's advice on overcoming feeling 'stuck' [14:51] 
How we can gain the confidence to speak up [23:42]