Ep 100 – 10 Unforgettable Lessons From 100 Entrepreneurs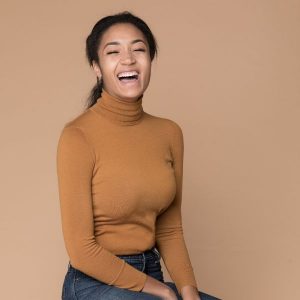 Ep 100 - 10 Unforgettable Lessons From 100 Entrepreneurs
Break out the confetti, peers. It's our 100th episode and we're ready to throw a party. Over the last two years, we've tapped into the minds of the world's most incredible millennial entrepreneurs to learn what makes them tick. Now, we're taking all that wisdom and handing it to you on a silver platter. Tune in to hear our founder, Michelle Akhidenor, reflect on the top 10 lessons she's learnt after 100 groundbreaking interviews. Buckle up, peers. This is going to be one heck of a ride.
Michelle Akhidenor
Two years ago, our founder, Michelle Akhidenor, started this humble podcast with a portable microphone and a burning desire to learn from leading millennial entrepreneurs. 
What sparked their award-winning ideas?
How did they overcome failure? 
How the heck did they start million dollar businesses with limited funds? 
These were the questions that kept her up at night, and she was determined to find the answers. 
Since then, The Peers Project has travelled to London, Sydney, and New York, to interview the world's most inspiring millennial thinkers and bring their wisdom straight to your ears. 
From Forbes 30 under 30 listees to TEDx speakers, we've spoken to the cream of the crop to find out how they navigated their biggest and boldest pursuits. 
Now, after 100 groundbreaking interviews, we're taking the best advice they have to offer and packing it into one iconic episode.  
In this episode, Michelle is stepping behind the mic and revealing the 10 golden lessons she's learnt from these millennial entrepreneurs. Trust us, peers. This is one episode you won't want to miss.
Street Cred:
Michelle Akhidenor is the creative tour-de-force and founder of The Peers Project. After 10-years of travelling the globe studying foreign languages and business, and later sharing her talents through peer-to-peer coaching, Michelle launched The Peers Project, a specialist podcast production agency.
Highlight Reel:
The importance of taking things one step at a time [2:22]
How staying true to yourself is the key to success [5:08]
Why failure is your new best friend [11:09]