Bonus Ep – This Episode Is Sponsored, (Finally)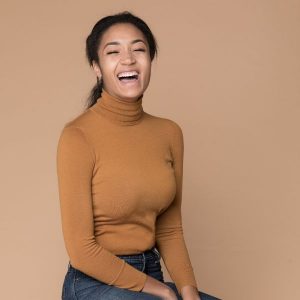 Bonus Ep - This episode is sponsored, (finally)
We are so excited to share the news: we have a sponsor! The leading global commerce company, Shopify has come onboard to help us power the entrepreneurial success stories of peers around the world.
To mark this huge milestone, our CEO and Founder Michelle Akhidenor has taken to the mic alone to reflect on what this sponsorship means to her, how she made it happen and what she learnt from her two-year pursuit.
Peers2Peers
Today we get to introduce our podcast to you with three extra words, "powered by Shopify."  Three small, escapable words – words that you'll probably not notice, or imagine you've always heard, but these three words are two years in the making.
In this solo episode, Michelle reflects on what this sponsorship deal means to her, why she stopped searching and how she was able to try again.
Street Cred:
Michelle is the Founder & CEO of The Peers Project, leading Australian podcast agency. Since its inception in 2018, The Peers Project has gone on to produce a tapestry of intricate, inspiring podcasts for visionary brands from Fortune 500s including global tech giant, Alibaba to national powerhouses and venture-backed startups such as Forever New and Modibodi. Michelle has featured in Marie Claire, SmartCompany, B&T, Mumbrella and more. Most recently, Michelle has been nominated for a B&T 30 Under 30 award.